The Langeloth Foundation supports justice, equity, and opportunity for all people to foster and sustain safe and healthy communities. The Foundation envisions a society free of systemic barriers to equity where each individual has the opportunity and ability to reach their full potential.
Client
The Jacob and Valeria Langeloth Foundation
What We Did
Strategy
Design
Website Development
SalesForce Integration
Data Integration
Brand Advisory and Design
Visit Site
Identifying core issues
The Langeloth Foundation approached us to build a modern, fully digitized grant management system to replace a legacy system. The primary goal was to optimize and streamline their application process for applicants and administrators, while engaging in a brand refresh and full redesign of both the website and grant application and management process.
Previously, applicants were required to submit both physical and electronic versions for each phase of a grant. If a returning applicant wanted to apply for a new grant project, they would need to create a new account, which caused inconsistencies and gaps in data. For administrative users, the inefficient workflow required extra steps to complete relatively simple tasks.
Refreshing an old brand identity
As part of our work to modernize the foundation's website, we also audited their existing branding. Through a series of UI iterations, we created a new logo and wordmark, and built out a color and type palette.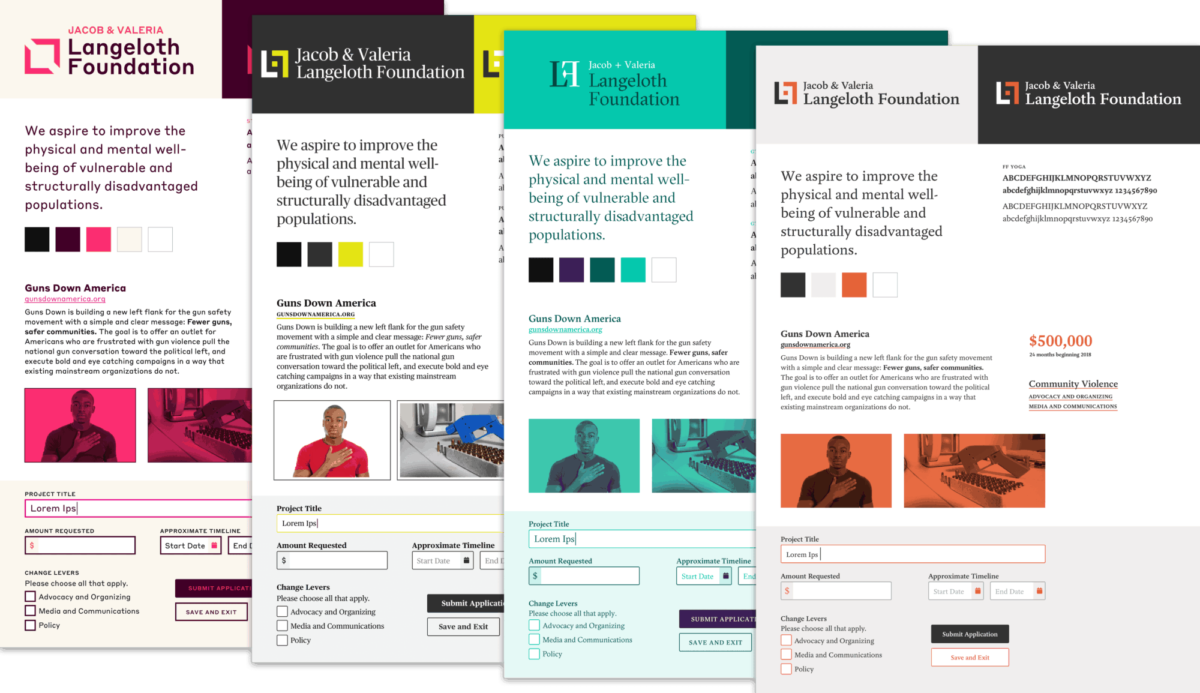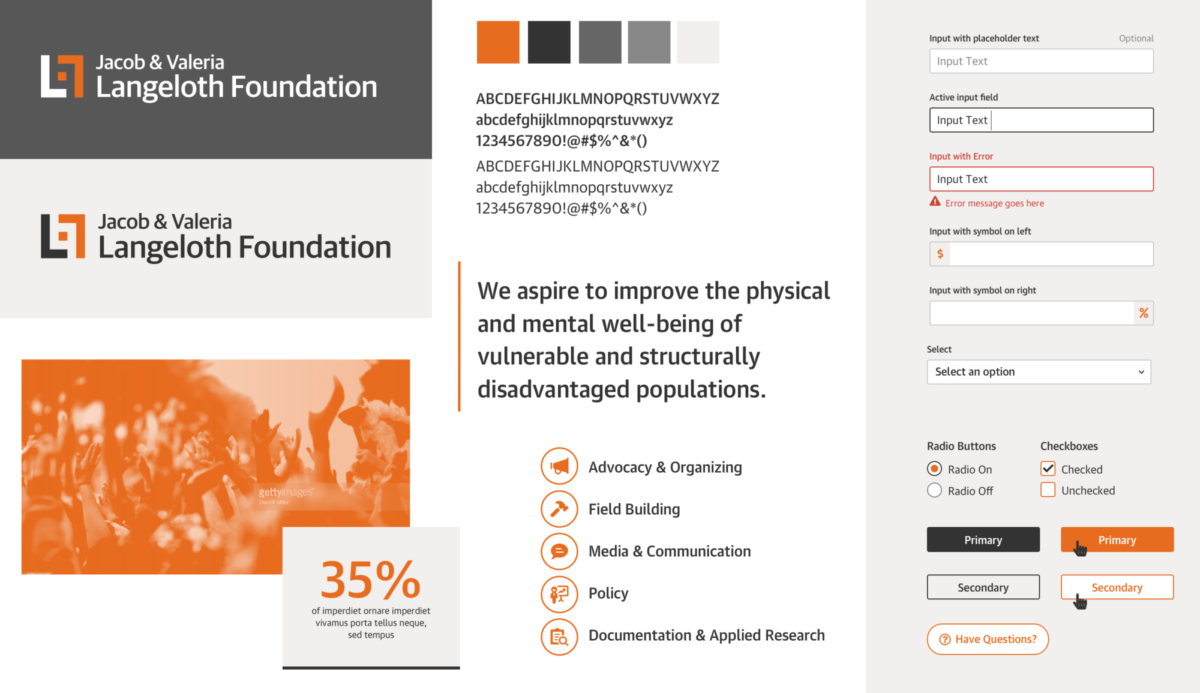 Our Approach
After our analysis of the current system, we conducted stakeholder interviews to gain an understanding of the administrators' and the Foundation Board's goals. These key insights, along with our previous experience with the Langeloth Foundation, were the basis for our reimagining of the grant application.
We also analyzed and simplified Langeloth's existing data model, drastically simplifying the process by which grant applications were moved through the pipeline. This included eliminating any non-critical manual processes and automating as many operations as possible through Salesforce and Craft CMS.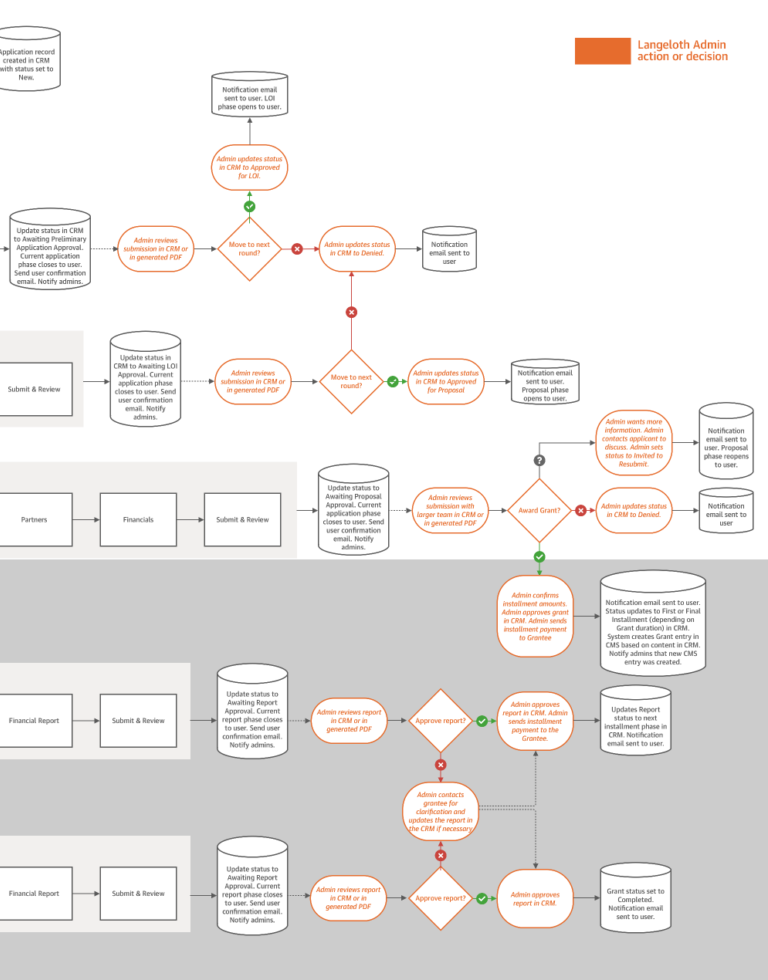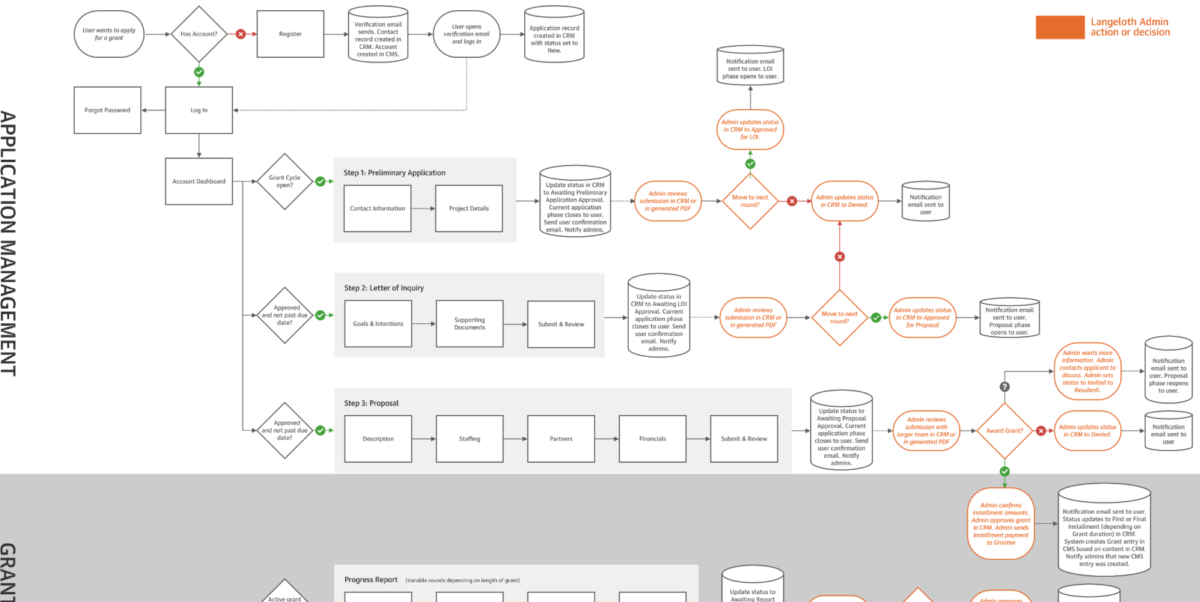 Implementation
The new grant management was rolled out in two phases: front-end website development and migration to Craft CMS, followed by building the grant management system with Salesforce and finishing the front-end grant application process.
Our team selected a Salesforce CRM so that the Langeloth team would have full data ownership at all stages of the grant process and be able to create exportable reports (e.g progress reports and final reports). These benefits eliminate the need to go through a developer to gather critical, regularly requested information. As the applications were previously stored as one large block of data, we decided to split the application into smaller pieces to create a more digestible data model. We then mapped all of the data from old applications to the newly created fields to ensure there was a smooth transition.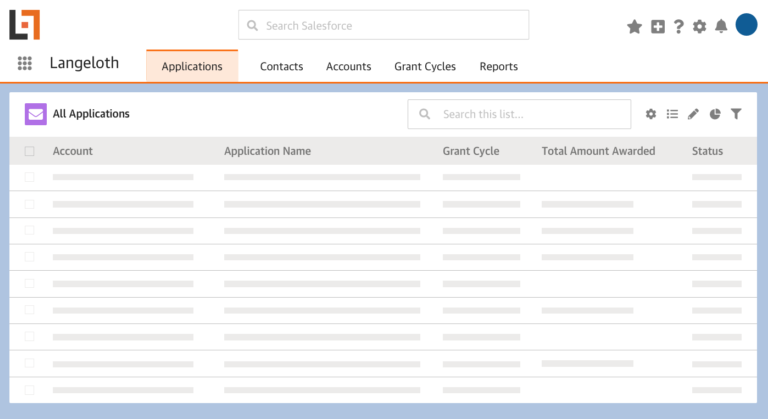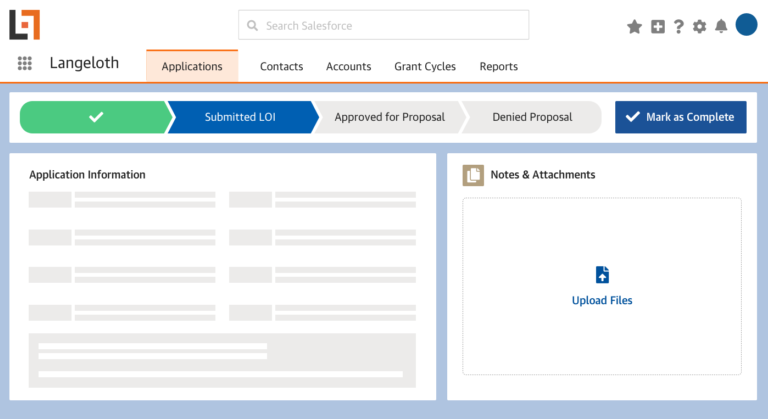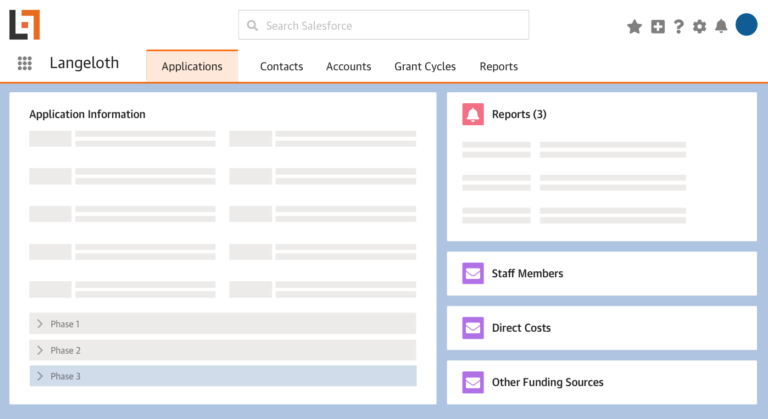 We configured Craft CMS to seamlessly integrate with the Salesforce CRM in order to minimize unnecessary interaction between the Langeloth admin and their users. Using Salesforce's powerful process automation tools and Lightning components, complex grant data is now simple to submit and highly legible once Salesforce consumes it. Once consumed, the admins are notified of new submissions and are able to approve or reject grant applications with a single click. Once a grant application's status has been updated, the data is automatically passed back to Craft CMS and notifies the user of an application update. If a grant is approved for funding, the CMS automatically generates a Grant entry, allowing the admin to easily promote new grantees on the website front-end.